What differentiates us !
Recrutist is an advanced hiring platform based on human and artificial intelligence.It enables recruiters to hire top talent effortlessly and job seeker to land their dream jobs by cutting the clutter.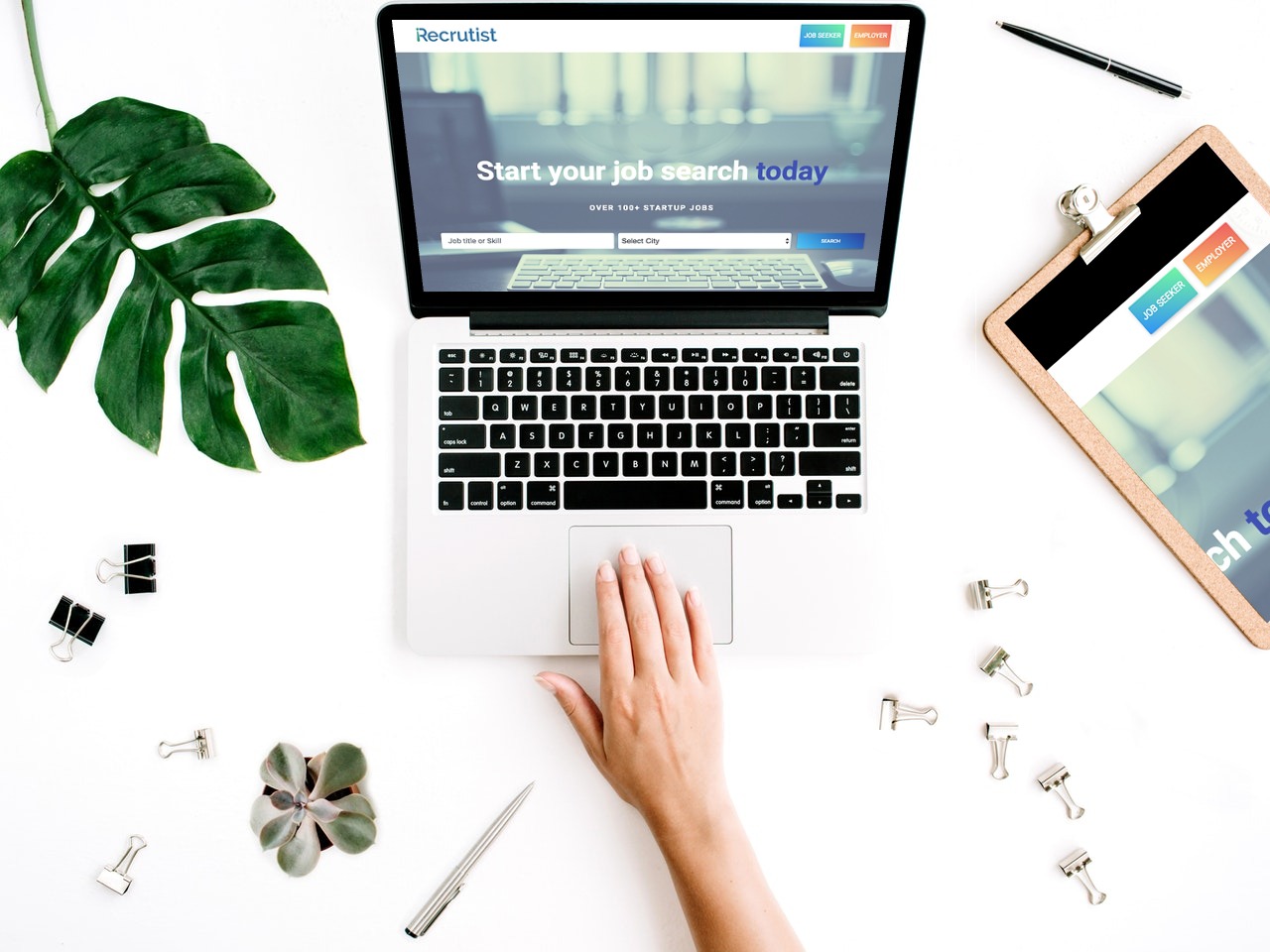 Find Great Talent:
Post a job and let our system finds the best profiles for you.
Get your Dream Job
Create your profile, upload your resume and visit the feed to see jobs that match your profile.
Video Resume
Upload a video resume to take the recruiter through your career journey.
Smart Feed
Stay updated with the latest news and developments related to your skill sets on your feed.
Q & A
Have queries about a particular job and not sure if you want to apply or not?- Simply post a question and let the recruiter answer your query before applying.
---
Our Services
Application Tracking
Looking to streamline your hiring? Use our ATS built for Startups and SMEs and manage all your recruitment agencies at one place! Write to us at connect@recrutist.com
Executive Search
You are at the right pace if you are looking for our expert help in building your core team. Write to us at connect@recrutist.com and we will soon get in touch with you.
Smart Platform
A candidate can find jobs or freelancing projects both at one place. If you are an employer you can find great talent and speed up your hiring in an extremely cost effective way.
HR Advisory
Looking to establish your HR processes including compensation and benefits, policies, framework etc?-Write to us at connect@recrutist.com and we will soon get in touch with you.
---
---
Our partners
Over 100+ Customers worldwide
---